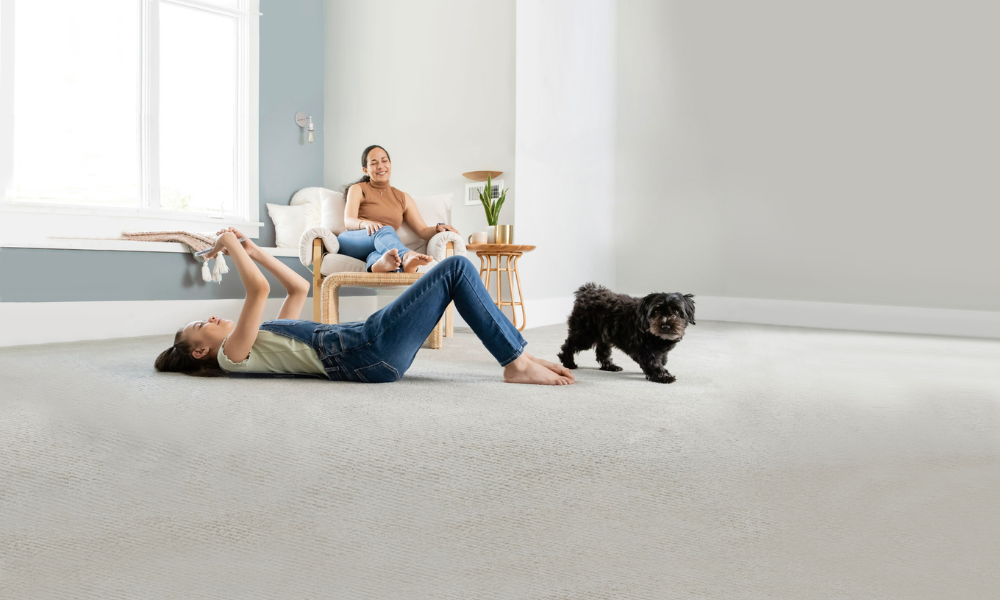 3 Reasons to Trick or Treat Yourself to a Carpet Cleaning
FRIDAY, OCTOBER 26, 2018

1. A carpet cleaning keeps you healthy
Dust mites, bacteria, mildew and other scary things lurk in carpet. That dirt and grime can corrupt your indoor air quality. If you have pets or little trick or treaters walking your carpet, they will be extra susceptible to getting sick!
The hidden things in your carpet sound pretty scary, but don't worry because a cleaning with Chem-Dry removes 98% of allergens in carpet and upholstery. When cleaning pet accidents, we remove 99.2% of bacteria from pet urine in carpets. In addition to your carpet and upholstery, your air quality will improve as well because we remove 89% of airborne bacteria!
The health of you and your home begins with your carpet- isn't it about time to get it cleaned?
2. You spend 90% of your life indoors[1], so it should look great!
Stepping barefoot onto cozy, cream, shag carpet feels great, but it doesn't always look great after a stain or two! Chocolate, red dye, mud and other holiday messes can leave your carpet with unsightly stains. Seeing those marks day after day can be irritating. Even when the rest of your house is spotless, your carpet may not be and that makes the stains stand out even more. 
When your kids get home and dump out their pumpkin buckets of hard earned candy to see what they've gathered, it should be atop a clean beautiful floor- just make sure they keep the wrappers on.
You deserve to look around the rooms in your home and feel satisfied with what you see.
3. A carpet cleaning now keeps your house nice later
Maintain the quality of your carpet by cleaning it now. With constant wear and tear, the quality and the beauty of your carpet begins to fade. Chem-Dry uses a unique process called H.C.E. (Hot Carbonated Extraction) to remove dirt from deep in the carpet fibers. A carpet cleaning for your home is an investment in your home itself.
Most new carpets come with a factory applied protectant, but it wears off over time. We can apply protectant to your carpet to seal it in and help it resist stains. Adding protectant now extends the life of your carpet.
Treat yourself to a carpet cleaning with Chem-Dry (360) 383-0100!
[1] Webmd.com Allergy Statistics - http://www.webmd.com/allergies/allergy-statistics
BACK TO BLOGS