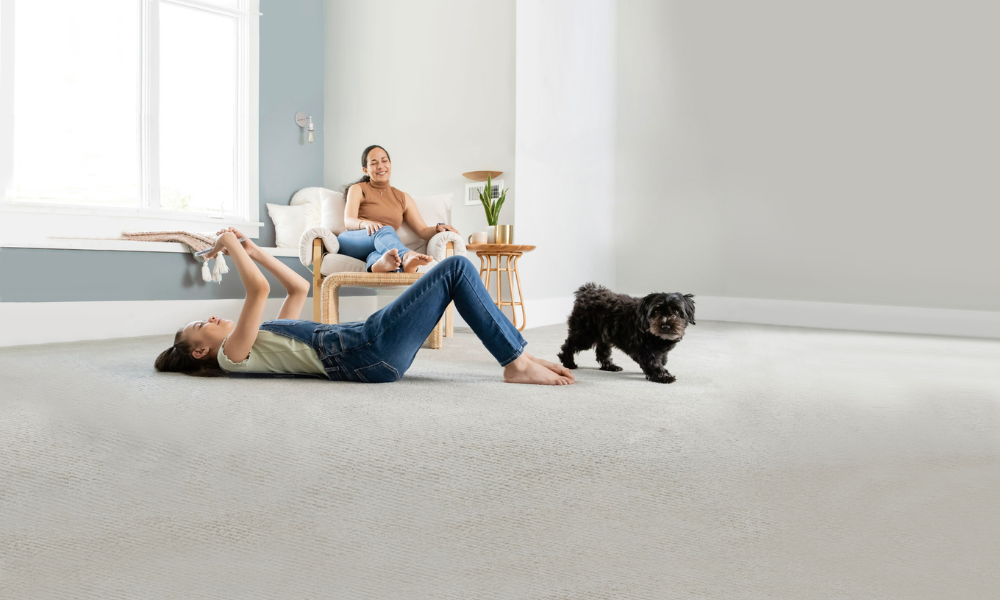 4 Tips to Keep Your Upholstery Looking New!
TUESDAY, JULY 28, 2020
1. Vacuuming:  
We vacuum our carpets and other floors quite frequently, and we should also vacuum our upholstered furniture. Like our carpets, upholstery acts like a filter for the air in our homes, trapping dirt and other allergens. In order to keep your furniture looking bright and for better air quality in your home, you should vacuum upholstery regularly.   
2. Avoid direct/ harsh sunlight:  
Leaving your upholstered furniture in direct and harsh sunlight can quickly fade the fabrics. We recommend covers or using drapes or curtains to block out sun when it's at its strongest during the day. This will keep your fabric looking more vibrant!  
3. Spot Clean & Regular Professional Cleaning: 
We know that not every meal is eaten at a table and that we all enjoy a snack or two during movies on our comfortable couches. But the only problem with that is you never know when an accident might happen and if it will cause nasty stain to appear.. But don't worry! If you call Chem-Dry of Bellingham right away and treat the stain as soon as possible, it will give you the best chance at avoiding permanent damage. Also, having your upholstery deep cleaned regularly will help prevent discoloration, the build-up of allergens, bacteria and dirt, and improve your indoor air quality!  
4. Turn cushions and wash covers:  
Frequent use, sun damage and stains can accumulate as your furniture gets older. By just simply turning your cushions, you can prevent depressions and sunken-in seats. If your furniture's cushion covers are removable, follow the instructions and wash them occasionally to keep them looking bright and clean. 
---
Chem-Dry of Bellingham is here to provide you with superior upholstery cleaning services. We can spot clean your upholstery and remove the toughest stains, like wine, ink, nail polish and more! Our cleaning process use the power of carbonation and less water to clean your upholstery deeper and more effectively. With our non-toxic and hypoallergenic cleaning solutions you can feel confident resting on your furniture and because we use less water, you'll be lounging in no time! 
Give us a Call today for friendly, reliable, local service anywhere in Whatcom County, WA!
BACK TO BLOGS