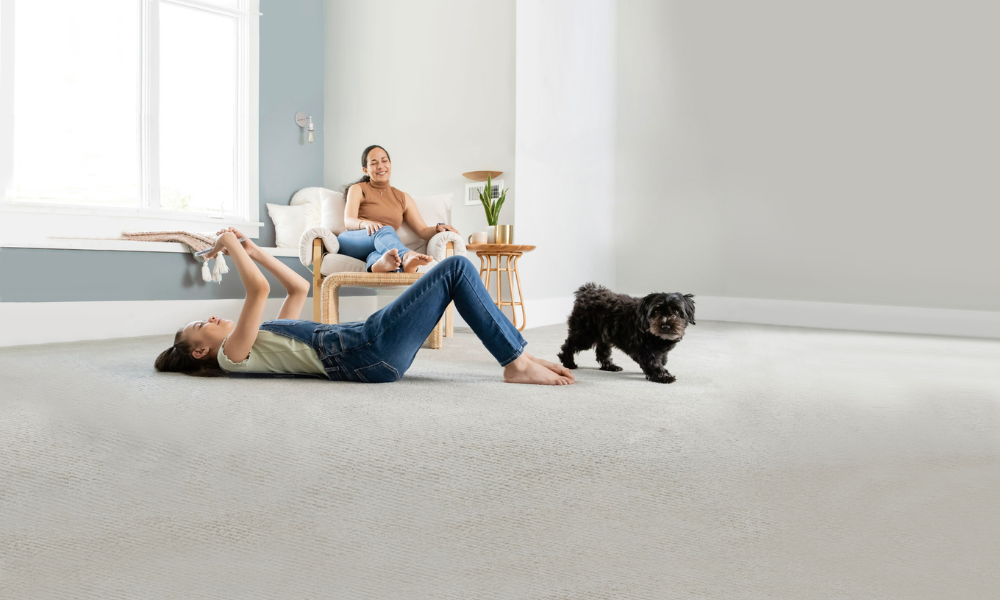 How To Pick The Best Rug For Your Room (and maintain it)
MONDAY, MARCH 25, 2019
So you want to put a rug in your room. Where to begin? Keep these points in mind when selecting a rug and the task might be easier than you think:
A Rug is A Great Starting Point:
The area or oriental rug you choose to put in your home becomes a staple piece. Once you have it you can choose a color scheme for the entire room. If you are decorating a room from square one, consider choosing a rug first. Choosing a rug that has vibrant colors or an interesting pattern gives you instant ideas for the rest of your decor.
Remember A Rug Isn't Carpet!
You likely chose a rug to take the place of carpet, that means it shouldn't cover your floor wall to wall. Leave at least 6-18 inches of floor exposed surrounding the edges of the rug. A rug that is not proportional to the room can change how the size of the room appears. If your rug is too large, your room could look smaller than it actually is.
Consider Clean-up
Some rugs are more stain resistant than others. Match your rug type with the room it is placed in. Wool repels liquid so if you clean up a spill quickly your rug stands a chance! Jute is durable and easy to clean. Shag rugs on the other hand can be difficult to clean at home thoroughly.  Your rug will not go unnoticed, so do yourself a favor and choose one that is easy to clean.
Acting quick when stains occur and regular vacuuming will keep just about any rug looking nice. A proper professional cleaning in addition to those regular tasks will keep your area rug looking its best.
---
Choose a Rug by room:

.
Dining Room
.
Design
:
Consider choosing an area rug that is the same shape as your table. A round area rug can look chic under a round table!
Material:
Choose material that is stain resistant or easy to clean. For extra protection against dining room stains, get a protectant applied to ensure longer lasting rugs. We offer a Protectant Package for area and oriental rugs to help them withstand stains and mishaps!
Flatweave (durable)
Size:
For the best functionality and feng shui the area rug in your dining room should extend at least 24 inches past the table.  
Placement:
Guests should have enough room to pull the chairs out from your table without pulling them off the edge of the rug.
.
.

.
Living Room
.
Design:
Now is a great time to use an interesting pattern or bright colors! A great color scheme and decor style can result from one beautiful area rug.
Material:
A living room looks great with an area rug that is durable and has a great design.
Flatweave (durable) Or Hand-knotted (sophisticated)
Size
:
Part of your furniture should overlap the rug, at a minimum the front feet on your sofas or chairs should go atop your rug.
Placement
:
Leave at least 18 inches of uncovered flooring around the perimeter of your area rug.
...
.
..
...

Bedroom
.
Material:
Comfort is key when it comes to a bedroom area rug. Pick a rug that will make you smile every morning you wake up and one that is welcoming to your bare feet!
Shag (comfortable) Or Wool (stain resistant)
Size:
Your rug should be 12 inches out from the side of your twin/full bed and at least 18 inches from the side of your queen/king bed. Even if your rug is under 2/3 or just the foot of your bed, make sure it extends past your mattress.
Placement:
Don't put your area rug too close to your furniture or doors. Check that you can open your closet doors with ease.
---
.
Once You've Picked The Perfect Rug, Make It Last
Vacuum at least once a week.
Keep foods that stain away from your rug if possible.
Get a protectant applied to help your rug resist food, dirt, and everyday stains.
Keep pets away from rugs.
Schedule regular professional rug cleanings to maintain the beauty of your rug and your indoor air quality.
Learn More About Keeping Your Rugs Looking Gorgeous.
BACK TO BLOGS