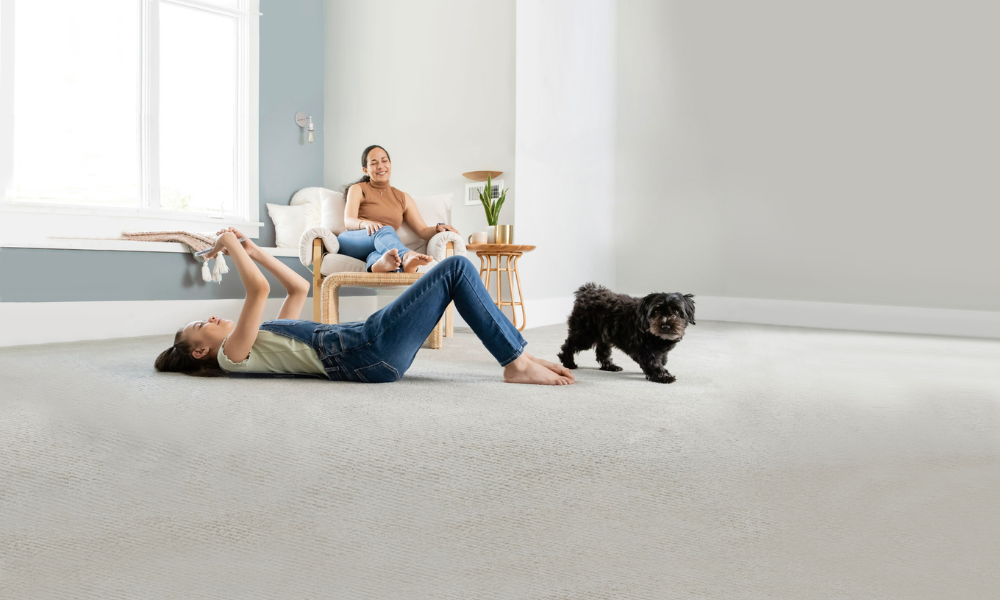 Our Pet Urine Removal Treatment
FRIDAY, APRIL 22, 2022
There are so many joys when it comes to having a pet! They can be the best cuddle buddies. They provide emotional support. Some are full of energy, and they all love a good adventure! They are full of love and ready to show it to us every second of the day! That being said, anyone with a pet knows it is not always easy. No pet is perfect and accidents happen! 
We all get into a similar situation at some point, where we come home to a nice dark spot on the carpet. Now you have to clean it up hoping it hasn't been there for too long. The carpet begins to harden and the odor is still there, even after you took your arsenal of household cleaning supplies to the urine battle! Have you ever wondered if there was an easier way? Wouldn't it be nice if there was a way to remove the urine spot and get rid of the smell? Wouldn't it be nice if there was a way you could see past pet accidents that you may have missed and clean those up so they don't create any more problems for you or your carpet? Well, get ready to hear all about our revolutionary Pet Urine Removal Treatment!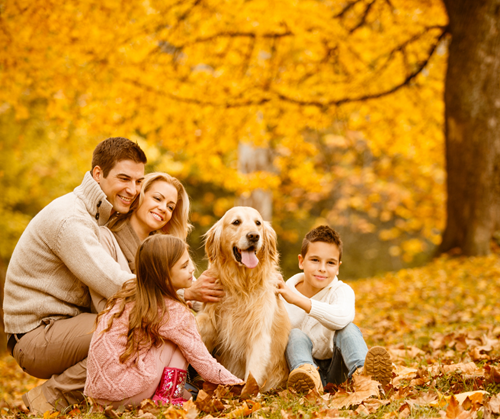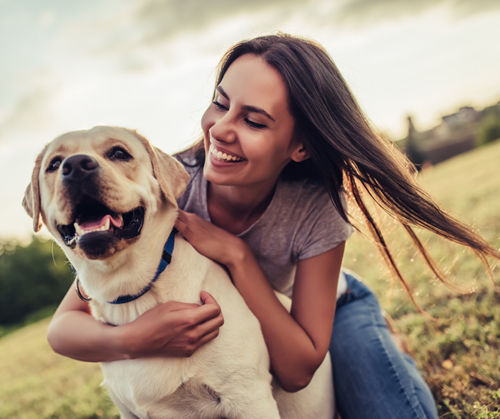 Our Pet Urine Removal Treatment (P.U.R.T.) doesn't use perfumes to mask the smell, like some other products and services do. We provide pet odor removal that eliminates the odor at the source!
Here's what you can expect during a P.U.R.T. service: 
First, a Chem-Dry professional pet carpet cleaner will do an inspection of your carpets with a special ultraviolet light. This helps to expose any problem areas and urine deposits that may not be visible to the naked eye.
Next, we'll use our Hot Carbonating Extraction cleaning process to remove any liquid or loose urine crystals from the carpet.
Then, we'll apply our revolutionary Pet Urine Removal Treatment to each stain. P.U.R.T. travels deep into the carpet pad and even the subfloor, allowing it to reach areas that typical cleaning products and processes cannot reach. 
P.U.R.T. goes to work, breaking down all of the odor-causing matter over the next 24 to 36 hours. When each treated area has dried, the odor will be gone for good! 
We know pet accidents can be a hassle, that's why we have our Pet Urine Removal Treatment so you don't have to worry about the mess! Call us today to make an appointment or learn more about our service!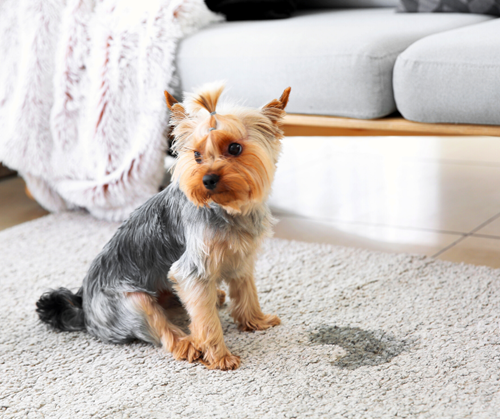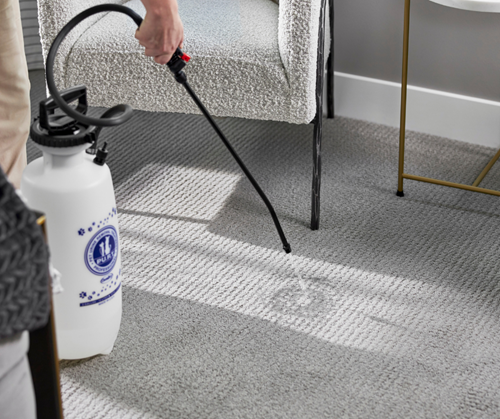 BACK TO BLOGS