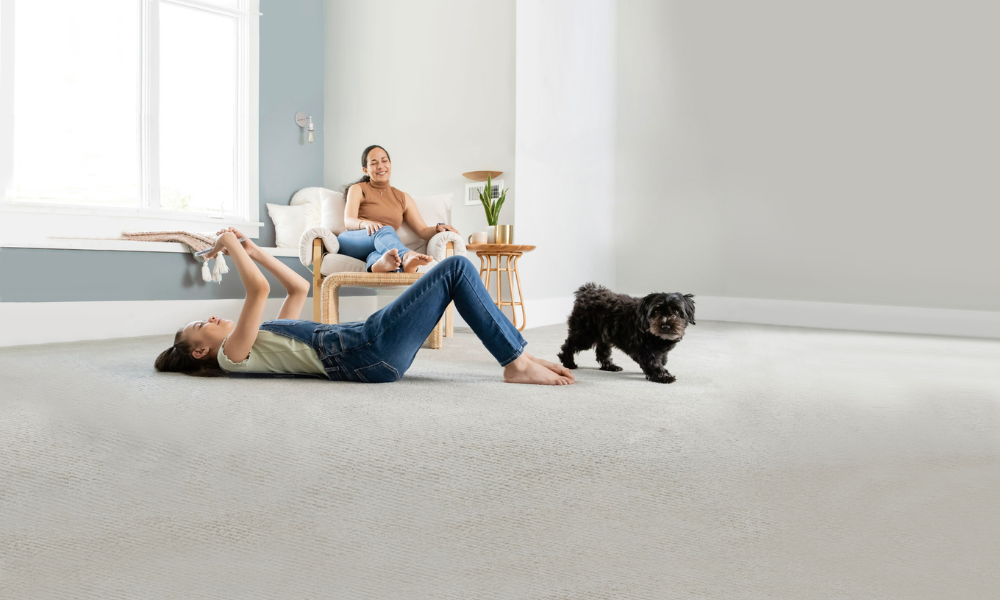 Pros and Cons of carpets
TUESDAY, JUNE 11, 2019
Pros and Cons of carpets
Doing some home renovations? When picking the best flooring for your family, you need to consider all factors. As with anything in life, there are pros and cons...but perhaps the positives outweigh the negatives. Read below to find out if carpet is the best choice for your family.
If you already have carpet in your home, it might not need to be replaced, rather just need an effective cleaning. Read below to discover the pros and cons of having carpet in your home.
---
Pros of Carpet
Carpets Make For a Cozy Home
Carpet acts and insulation and keeps your home warmer. They help keep every carpeted room in your home cozy. Having carpet in your home can even lower your heating bill when winter months come around.
Carpets Are Comfortable
You won't need socks to be comfortable in your living room so long as it has carpet! If you have kids, carpet provides an enjoyable place for them to play. 
Carpet Can Be Very Affordable

Carpet can often be a more affordable option compared to other types of flooring, especially when you maintain them. Regular vacuuming and cleaning help your carpet last.
Carpet Dresses Up Your House
Carpets take your floor from drab to fab. Adding carpet to a room changes the style and the feeling.
Carpet Soundproofs Your Room
Carpet acts as a sound barrier by breaking up the noise from your television, music players, or loud conversations.
Carpet Comes With a Personality
From color to print to length- there are a lot of options when it comes to carpet! Carpet acts a way to express yourself in your home design.
---
Cons of Carpet:
Dirty Carpet Can Influence Allergies
Carpet can trap allergens and dust overtime. If those elements aren't removed, they can contribute to allergy symptoms. That's why a carpet cleaning is so important.                                                            
Carpet Requires Maintenance
Like the rest of your home, carpets require maintenance. Regularly vacuuming and cleaning your carpet are suggested for maintenance. To make maintaining your carpet easier, consider bringing in a professional carpet cleaner to help out (360) 383-0100.
Dirty Carpet Can Trap Odors
Nobody likes walking into a home that smells funky! Carpet can trap odors from cigarette smoke and pet odors. Remove those odors to create an environment that is more welcoming for your guests.
Your Carpet Could Get Stained
Carpets are more susceptible to stains than wood floors are. If your carpet gets spilled on you will need to act quickly to remove the stain.
---
With Chem-Dry of Bellingham, the cons of having carpet become pros! We are equipped to remove 98% of allergens from carpets and upholstery. In addition, we have been successful in removing tough stains in homes in Washington just like yours; throw up, red dye, ink, chocolate, wine, pet urine and more. Maintaining your carpets has never been easier than it is with Chem-Dry of Bellingham. We make it our priority to know what is best for your carpets in Bellingham WA. Scheduling with us improves the look and feel of your carpet so your flooring lasts longer. Book a carpet cleaning for your carpet to make your investment last!
BACK TO BLOGS