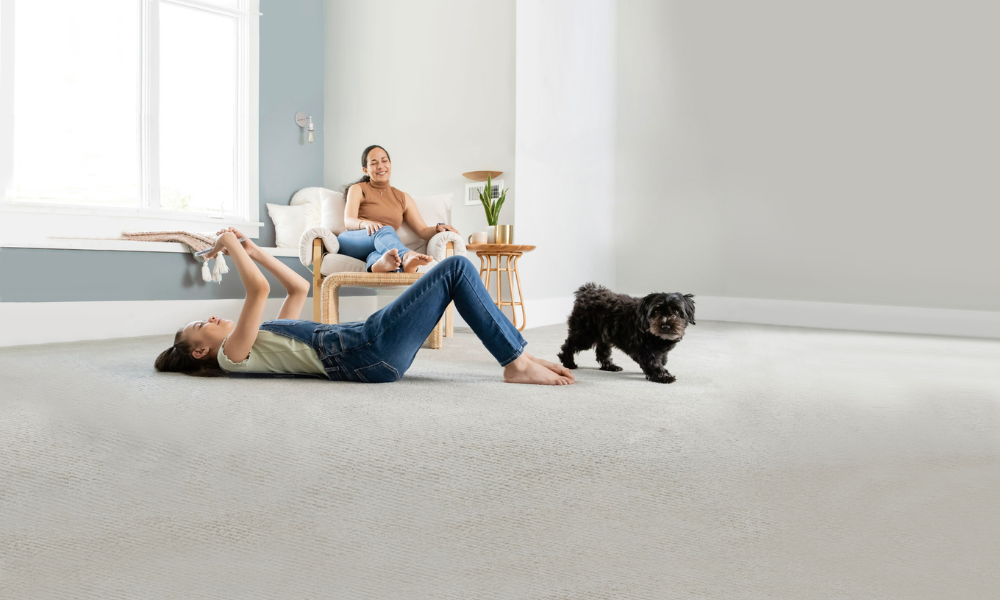 Top 5 Reasons to Be Thankful for Chem-Dry of Bellingham This Year
TUESDAY, NOVEMBER 20, 2018
Here at Chem-Dry of Bellingham we are grateful for clean carpets! This season we want to give you five reasons to be thankful for our cleaning services. We sure are thankful for the residents in our community that give us purpose each day as we make Bellingham Washington healthier and cleaner one house at a time.
1. We leave your home clean enough for the in-laws:
'Tis the season for family gatherings, upbeat dinner parties, and of course, hosting the in-laws. With Chem-Dry of Bellingham there is no need to dread putting your house on display. We provide upholstery cleaning, tile and grout cleaning, pet odor removal, rug cleaning- you name it we clean it. The best part is that our cleaning process requires 80% less water than most cleaners in Bellingham, Blaine, Everson and the surrounding area use. That means carpets cleaned by us dry faster, on average, within 1-2 hours. If you find yourself needing a carpet cleaning before the in-laws arrive, give us a call. We will leave your home looking the way it should so your house guests, whether in-laws or not, can see just how beautiful it really is.
2. We can tackle any Thanksgiving stain:
Thick gravy, deep red cranberry sauce, and sweet chocolate pie are all great parts of Thanksgiving. But what happens after dinner is over and you wind up with not only leftover turkey, but leftover stains? Our technicians know just what to do with food stains on your carpet and upholstery. They have had success removing red dye, jelly, soda, berries, wine and many other stubborn stains. Here at Chem-Dry of Bellingham we understand that each stain is unique and we are equipped to handle them.
3. We make your home healthier:
With the gray, wet weather outside, you end up spending much of your day cozy inside as winter settles in. That means you frequent your sofas and rugs more than you might of before. Rugs are wonderful because they act as an air filter and catch allergens and dirt. Over time, however, all that buildup can actually worsen the indoor air quality of your home. That's why we take special care to remove dust, pet dander and bacteria while we clean. We remove an impressive 98% of allergens from carpet and upholstery as well as 89% of airborne bacteria. It is important to us that your home not only looks great, but feels great too.
4. We are equipped to remove slime from carpet:
Slime. As fun and trendy as it is, slime sure can make a mess, especially when it gets on the carpet. The sticky glue base causes it to get tangled in carpet fibers while the colorful dye can leave an unsightly stain. With Chem-Dry of Bellingham there is no need to stress about the sticky mess because we can remove slime from carpet. We are successful in removing glue and red dye on many carpet types, so slime is not a problem for our technicians. Be it neon green glitter slime or hot pink strawberry scented slime-we are equipped to remove it. Once we remove the slime from your carpet you will have one more reason to be thankful for clean carpets this year. 
5. We are just around the corner!:
Perhaps the top reason to be Thankful for Chem-Dry of Bellingham this year is because we are just around the corner. We are located in Bellingham, but we serve many surrounding areas including; Blaine, Everson, Ferndale, Lynden and Sumas. We value your home in the same way we value ours. That's why we do what can to serve you and your family. Give us a call to see when we are available to visit!
BACK TO BLOGS